Living from your Feminine Power Workshops for Women
Working with Women's Cycles: Celebrating the Wild Feminine

Menstruality is a new term to describe the inner wisdom within each woman, which guides her throughout her life journey. Ultimately, we are on a spiritual journey home to ourselves, connecting to our body intelligence and knowing, our heart's longing and to the depths of our being. We can see the most significant transitions of our lives, from birth to menarche (our first bleed) and to each monthly menstruation, onwards to the menopause and finally to our dying, as major times of initiation. For those women who have a child, pregnancy and giving birth is also a major initiatory process.

Our female cycles help us to become more embodied and to honour our connection to the natural world. When we practise menstrual cycle awareness, we not only deepen in self-awareness and self-love, we can cultivate self-care practises that promote greater psycho-emotional and physical health. In addition, we have the opportunity to step more fully into our creative power and potential as women.

The menopause is a major transition and time of empowerment for women. Sadly it is little understood in western culture that fails to support or honour women in the aging process or into stepping into the gifts of later life. However, with awareness and preparation, there is so much we can do to skilfully negotiate this time of change.



"At menarche you meet your wisdom
With monthly bleeding you practise your wisdom
And, at menopause you become your wisdom"
Unlock your Feminine Power: weekend
Overview:
Safe, supportive women's group weekend option, an introduction to the work of Evolving Wisdom & Feminine Power Principles
Dates: 25th - 26th April 2020 (to be confirmed depending on situation with Corona virus)
Timing: Weekend 9.30 – 5pm
Venue: Frankie's Yoga Studio, Stroud, GL5 1RE
Cost: Cost £75 (concessions available)


Transformation & Flowing with your Seasons
Overview:
Women's circle (closed group)
Coming home to yourself in a safe & supportive monthly group, with sharing, meditative processes, feminine power principles & embodied wisdom. Minimum commitment to 1 Inner Season. This group is structured around the 4 Inner Seasons from Red School.
Dates: Inner Summer: Sunday May 31st, July 5th. Inner Autumn: Sunday September 6th, October 4th, November 1st.
Timing: 6-8pm
Venue: Frankie's Yoga Studio, Glos, GL5 1RE
Cost: Inner Summer £30 Inner Autumn £50
New Series of Women's Workshops for 2020-2021:
'Becoming your Radiant Self & Transitioning into your Sacred Work'
A Tranformational Journey for all Women
Overview:
A 4 day course ( with an optional day of yoga mid way so 5 days with yoga), spread over 9 months.
Theme: Coming home to yourself through yoga, women's cycles work, feminine power teachings, developmental psychology & sharing circles.
Dates: Sat Sept 28th, Nov 23rd, Jan 18th 2020 ( yoga), March 28th, May 16th.
Timing : 9.30am to 5pm
Venue: Frankie's Yoga Studio, Slad Rd, Stroud, Gloucestershire, GL51HH.
Cost: £275 ( 5 days) or £240 ( 4 days), £100 deposit followed by 2 further payments.
Suitable for: Women of all ages/ life stages. No previous experience of yoga is necessary.

We will be using the template of the 4 seasons, as we explore our changing inner world & life cycles. This work is inspired by the work of Red School & the 4 inner seasons. Whether you are a menstruating woman, perimenopausal, menopausal or an elder, this work is relevant for you. We will be deepening our relationship with ourselves on both the human & spiritual level & connecting with our deeper purpose in being here in the world. This may be particularly relevant for younger women in transition in their lives & for older women who are in a process of renewal & reemergence during the menopausal years.

Frankie Duggan & I are experienced teachers & offer a safe & supportive container for working with transformational processes. The 9 month period of the journey together gives time for deep inner shifts to take place & for outer changes to be put into place.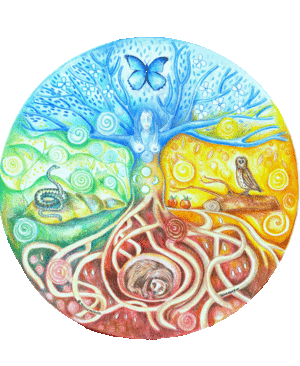 New for 2020 Holistic Journey into Menopause
Dive into the process of transformation, explore natural alternatives,
Relieve physical & emotional symptoms
Overview:
Holistic Journey into Menopause & Beyond with nutritionist of the year, gut specialist - Trish Tucker-May & myself.
If you are approaching the menopause or wish to learn more about this transformative transistion, please do join us for a nourishing & illuminating time together. Trish is an experienced Nutritional Therapist & will be teaching about how to support the body with the physiological changes & I will be mapping out the psycho-spiritual journey, drawing on the 5 stages from Red School. Do read "Wild Power" by Alexandra Pope & Sjanie Hugo Wurlitzer.

Free Taster Introduction to Workshop:
Date: New date to be arranged, summer 2020
Timing: 2-3pm 
Venue: Stroud Yoga Space, GL5 2HH

Workshop dates:
Date: Saturday April 18th (cancelled due to Corona virus)
Timing: 10 - 4.30pm
Venue: Miserden Village Hall
Cost:  £75 (Early bird by March 22nd) includes organic lunch & refreshments
Online Booking: Holistic Journey - Miserden

Dates: Sunday May 10th (to be confirmed)
Timing: 10 - 4.30pm
Venue: Standish Village Hall
Cost:  £75 includes organic lunch & refreshments
Online Booking: Holistic Journey - Standish

Please note Eventbrite charge a fee; you can also pay Hannya or Trish directly by cash, cheque or bank transfer (in advance).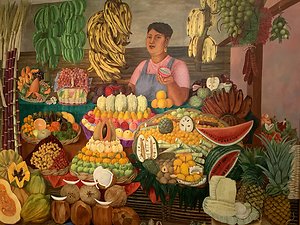 Exciting News!
Join us for a deep dive into holistic menopause & transformation on retreat in Almeria, southern Spain
Overview: 6 day retreat planned with Frankie joining us to offer yoga & yoga nidra/relaxation. This will be a treat!
Date: September 18th - 25th 2020 (to be confirmed due to Corona virus)
Venue: Casa Torreta Blanca, Almeria. Please take a look at the retreat centre website: www.casatorretablanca.com
Cost: Please enquire.