Somatic Release & Healing Trauma
Our entire history, from the beginning of our lives at conception, is recorded into the cells and tissues of the body. We take shape early on in our lives according to what we have experienced and form beliefs about ourselves, others and the world. In order to deeply transform old patterns, it is necessary to bring awareness to our embodied experience. As we cultivate acceptance and compassion towards the places of pain and holding in the body/mind, release and healing becomes possible.

As a body psychotherapist, I work with body awarenesss and may also offer gentle hands-on work to support the process of freeing up stuck energy. Physical touch is always negotiated.

I also facilitate somatic release in group contexts: TRE and Womb Surround Process Workshops. In addition, I am available to teach an introduction to trauma skills in a group context.


TRE (Tension or Trauma Releasing Exercises) in Stroud, UK & Lagos, Portugal
TRE encourages release through therapeutic tremoring or shaking and can be done either one to one or in a supportive group setting. Find out more by visiting trecollege.com.

About the group session with Hannya

This is a structured, safe & supportive introduction to TRE. There will be an opening circle, followed by some simple warm up exercises. You will then learn how to tremor or shake the body, which helps the release of accumulated stress from the nervous system. We will end with a closing circle for sharing/ questions. This is a gentle way of working & newcomers to TRE are very welcome.

Please contact me for future dates.
"I have attended several of Hannya's TRE workshops and found them really helpful in dealing with an acute trauma caused by a life-threatening incident. Hannya's experience, gentle strength and compassion really shine through and create a very safe and caring environment for restoring and healing. The workshops are also extremely practical and I left with useful exercises and resources for continuing the work on my own. Highly recommended."

Cathy, Gloucestershire
---
Womb Surround Process Workshops
2022 Dates in Praia da Luz, Lagos, Portugal
24/25th September, 10 - 6pm.
29/30th October 10 - 6pm.
26/27th November 10 - 6pm.
21/22nd January 2023 10 - 6pm.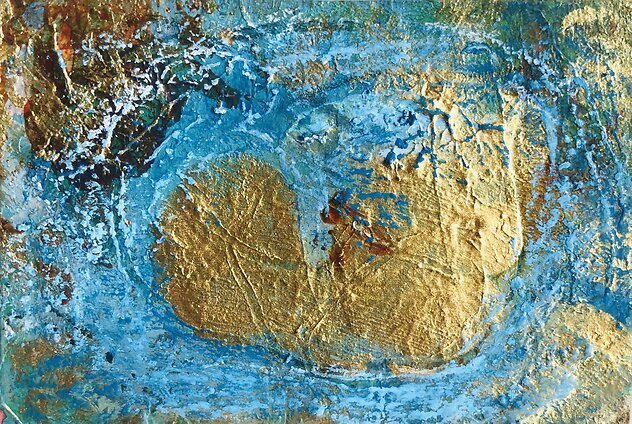 Background

A womb surround is a small group setting, based on the pioneering work of Ray Castellino in the field of psychology/ somatics & trauma healing work. As a result of the work he did with babies & families in his private practice & the BEBA clinic, he devised a specific structure to meet the needs of the participants wishing to explore & repattern prenatal & birth experience/imprinting. He found that this group structure provided the optimal conditions for the restoration of coherence & health on all levels.

There are certain key principles underpinning the womb surround workshops, which are practised & repeated throughout the sessions as a way of supporting safety, a slow pace, the down regulation of the nervous system & self-care. Through the holding of the womb surround, participants can heal overwhelming events (from as far back as preconception/ancestral memory, conception, gestation & birth) that have left an 'imprint'.

Imprinting & Memory

During our early development, our system is set up for incredible neurological, physiological & psycho-emotional growth & learning. This process comes about through imprinting; experiences coalesce to form patterns & thus leading to specific behaviours. Later in life we can be triggered back into these behaviours when certain events occur in our lives.

Imprints get laid down early on before we have developed the structures to encode explicit memory. We do not remember the events or the impact but we are nevertheless affected on the implicit, somatic level & memory is laid down unconsciously. The difference between implicit & explicit memory is that we know when we are accessing an explicit memory from our past (for example, our first day at school) but an implicit memory will feel as if it is happening now. We only have implicit memory in the womb & at birth & until we are infants & these events can unknowingly impact us as adults.

How Imprints Impact Us

If a certain pattern, behaviour or belief keeps surfacing in our adult lives, often with a strong emotional charge, it is likely to be an early imprint. These imprints can cause us to feel very unsafe & lie at the root of (false) negative beliefs about ourselves, others & the world. These activations happen at an instinctual somatic level, outside of our conscious awareness. The right brain reacts as if the past traumatic event is happening now & the left brain goes offline, meaning that it cannot be accessed to help organise our experience or express the emotions verbally. When one comes out of an activation, one can quickly blame someone else for the behaviour or the emotional overwhelm, distress, shame, rage, terror etc.

We heal early imprints when we become aware of the triggers & build a connection to internal & external resources in our lives that support safety & support. In this way we can learn to process & release the original trauma in our nervous system & make new choices, so that we do not need to keep acting from old imprints & traumatic experiences.

Who is the womb surround workshop suitable for

The womb surround is a safe & supportive environment for both individuals & professionals working in the field of psychology/somatics/energy healing & trauma. Couples, parents & pregnant women will also benefit from this approach.

Practicals

Each participant will receive 2 – 2.5 hours individual time to process, with the attention & support of the group. You will receive pre workshop support to clarify your intention for the workshop & will be held by 3 experienced somatically oriented practitioners during the weekend, Hannya Melrose, Lena Nyholm & Natasha Singh. Follow up support is encouraged post workshop to ensure integration & wellbeing.

About Lena

I am an advocate for healing and health for all and I work with yoga, hands-on healing therapies and massage modalities.

As a trained physiotherapist I have widened my understand and knowledge of the body-mind-soul based on my own search for healing. I trained in many different modalities and therapies including TRE, Reiki Healing, Tactile Massage Therapy, and Basic Body Awareness Methodology.

I have found that when being present in the moment we can better let go of pain and old patterns. Also, when holding space and being present with someone else the field of all possibilities is strengthened. So my approach to my work is to be there - and with a caring touch. The tactile part has been important in my own healing journey and I love providing it to others.

I work with people one on one from my home office in the Western Algarve.


About Natasha

While Natasha has a background in yoga, Thai/Pulsing massage and craniosacral Therapy, she has always had a great passion for art. After completing a Fine Art Degree, she established a practice in holistic healing.

Natasha is interested in the therapeutic aspects of making art - the relationship between creativity and the nervous system. She runs an Artist Support group to encourage Artists through challenges and maintain their creative practices. For Natasha, creativity is part of her well-being. She continues to explore her Art and Natural forms of healing.

Natasha trained at the Karuna Institute in Devon, Uk and has a Diploma in Biodynamic Craniosacral Therapy (BCST)

She is committed to the biodynamic approach which follows the priorities and pace set by you and your body. Her treatment is gentle and supports the natural intelligence of the body to facilitate deep and holistic change.

Natasha offers CST sessions from her home treatment space in person and remotely.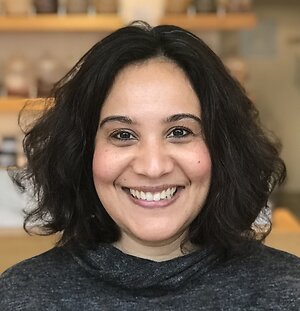 "Hannya's workshop provided a safe space to explore early experiences in a way I hadn't been able to previously. I had some concerns before the workshop which Hannya took seriously and dealt with sensitively, enabling me to relax into the experience. How the workshop would unfold was explained clearly and with room for me and the other participants to provide our own input. Throughout I felt held, safe and treated with respect. Hannya's steady reassuring presence and her ability to check in with and to respond to me was very supportive."

Richard, Stroud