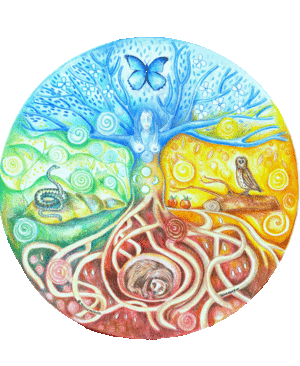 Coaching for Self-love, Confidence and Empowerment
If you would like to work with me I offer a free 30 minute introductory session to talk about how to work together. If you prefer a more unstructured approach, this consists of a minimum of 6 sessions on a weekly or fortnightly basis.

For a more structured approach I offer a personalised holistic coaching programme. Please see below for further details about the coaching programme and contact me for pricing.

If you are seeking support with issues such as self-love, confidence, creating abundance or finding your direction and wish to empower yourself to make changes in your life, you may benefit from coaching support to identity the various blocks to moving forward.

I also offer sessions for women around preparation for conception, birth or to process a difficult birth experience. Culturally there is still insufficient understanding of the depth of this process psychologically and physiologically for a woman and the need for support for couples in making the transition to family life.

I am based in Stroud, within easy reach of Cheltenham, Gloucester,Cirencester and the surrounding parts of Gloucestershire. Part of the year I am also based in Lagos, Portugal.

Coaching Programme (3, 6 or 9 months)
Becoming your Radiant Self & Transitioning into Your Sacred Work
A holistic approach to inner transformation & stepping into greater love, fulfilment, abundance in your life.
We will be working with the mandala of the 4 Inner Seasons from the work of Red School & learning to deepen into cyclical awareness & the wisdom of the body. The emphasis of this approach is on healing past patterns & limiting beliefs about self, life & relationship with others, in order to step fully into the realisation of our potential as women.

The programme will include insights from developmental psychology, attachment & neuroscience (including the impact of our earliest experiences in the womb & around birth & infancy). It will also draw on feminine power teachings on the key inner barriers for women such as shame, lack, disconnection & inner splits.

The emphasis is both on developing our human side & recognising more fully our spiritual nature & building a bridge between them. It is an embodied approach & will include mindfulnesss practices & gentle movement that develop connection to our bodily experience as well as our psycho-emotional & spiritual well being. I will be offering guided meditations & there is the opportunity to extend your spiritual practice or to start one for the first time. Guidance will be given to those who are new to this way of connecting to ourselves.

The programme can be taken over 3 or 6 months, depending on the amount of time & resources that are available to you. It is advisable to talk this over with Hannya, as it will also depend on your current circumstances & inner process. It is possible to extend the programme once started.

Sessions can be on a weekly or fortnightly basis.


---
"I have been working with Hannya for the past year, having mentoring/coaching which has helped me considerably on my journey of self-discovery and development. She has very clear boundaries, offering a contained space which has enabled me to identify unhelpful patterns and self-limiting beliefs. She has given me the tools and knowledge to connect to my feminine side; in turn I have been more able to nurture, deepen and listen to my needs and connect to my authentic self. I feel grateful for the support; thank you Hannya."

Maggie, Gloucestershire